上海国际时尚创意学院联合党总支书记李斌荣、院长李峻、学院教师、毕业生参加,辅导员袁渊主持欢送会。

SCF学院2020届毕业生中
已收到多所世界著名院校的offer
帕森斯设计学院6份
伦敦艺术大学伦敦时装学院7份
爱丁堡大学爱丁堡艺术学院8份
罗德岛设计学院3份
AA建筑联盟学院3份
圣马丁艺术学院1份
...
共计百余份offer
SCF的深造率连年位于全校第一

国际院长朱丽叶·麦克当娜(Juliette MacDonald)送来视频祝福

学院联合党总支书记李斌荣宣读上海市、校优秀毕业生名单

并颁发荣誉证书
展览时间 Exhibition Time

2020.7.1上线
云端相聚,敬请期待!
Look forward to your presence at this virtual event!
服装创意设计网站链接:

Fashion Innovation Link:
https://www.scffashion2020.com/
(复制链接至浏览器打开)

「营养针」

2020届服装创意设计专业毕业设计以"营养针"为发布主题,反思当今时尚行业的挑战,并向社会传递疫情之下的时尚行业急需的养分,来恢复往日的活力。艺术的滋润像是生命源泉的能量补给,让居家隔离的人们拥有激发自身活力时尚的能量。
"蛋白质"、"维生素"、"糖类"三大营养元素作为主题的分类属性,表达的是SCF学院毕业生们对于设计的理解和憧憬。"蛋白质"作为生命体的能量来源,象征着循序渐进地接收各种能量信息;"维生素"代表着新元素的充盈而带来的朝气与活力;"糖类"如弥漫在空气里的多巴胺,分解为每个人的幸福感,预示着危机过后的生活必将甜蜜无比。
时尚室内设计网站链接:

Fashion Interior Link:
https://www.scfinterior2020.com/
(复制链接至浏览器打开)

「微观视野」

在这个特别的展览中,我们热烈欢迎大家来放大我们的世界并了解每个室内设计项目背后的旅程。我们邀请您探索动态空间的设计、理念和价值。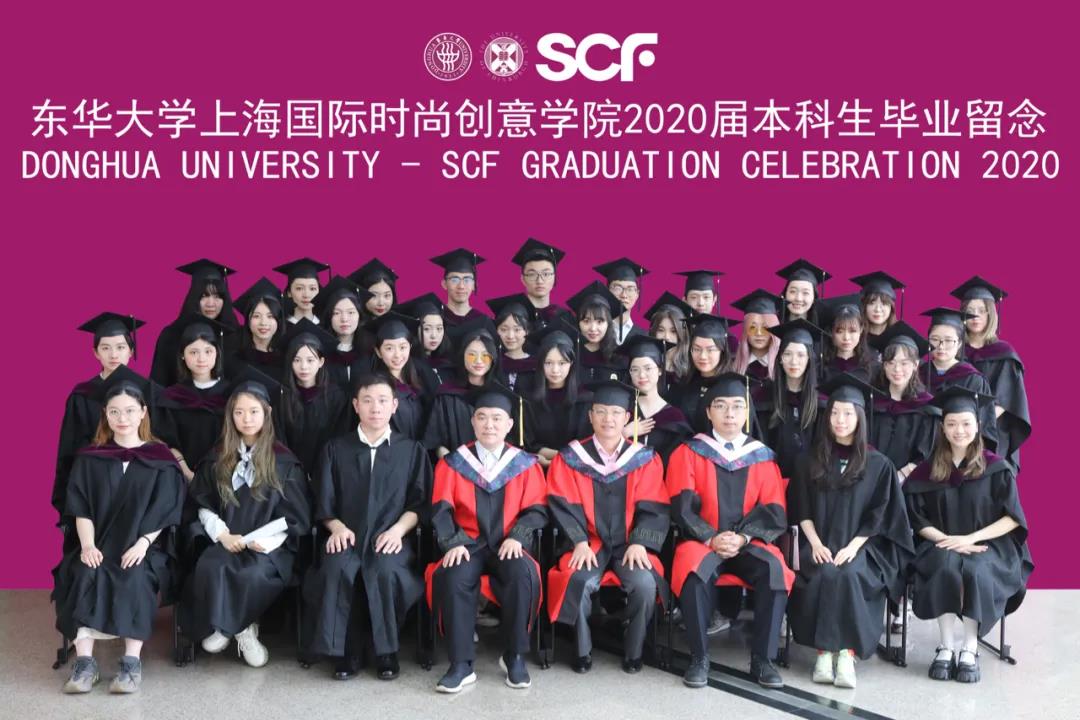 我爱你,SCF
再见了,我的SCF
SCF Graduate online exhibition 2020
Nutrition Syringe
Due to the outbreak, every little lives are badly in need of nutrition to recover energies. The nourishment of art is like the energy supply from the source of life, which gives people the space to breath at home quarantine. The exhibition is mainly divided into three groups, which properly belong to Protein, Vitamin, Glucose that stand for our understanding and longing of fashion design.
Protein as the source of life entity, progressively receiving powerful messages; Vitamin represent the vigor and vitality from the abundance of new elements; Glucose is like the dopamine released in the air which is disintegrated and upgraded into euphoria, symbolizes the healing and sweetness after the crisis.
In the year that desperately needs a reboot, people need spiritual nourishment to soothe their spiritual wounds, the industry needs medicine to save the decadent, and the whole world needs to inject the power of inspiration to heal wounds. With the theme of Nutrition Syringe, this graduation work exhibition hopes to output nutrition in a creative and new way, to comfort this special year with inspired theme and powerful youth creativity to convey further expectations and hopes to the future.
Zoom in
In this special exhibition, we warmly welcome everyone to take a moment to ZOOM IN to our world and the journey behind each of the interior project. We invite you to explore dynamic space of design, ideas and values.