SCF国际讲座系列 │ SCF International Lecture Series
建筑的影响力│ Architecture For Impact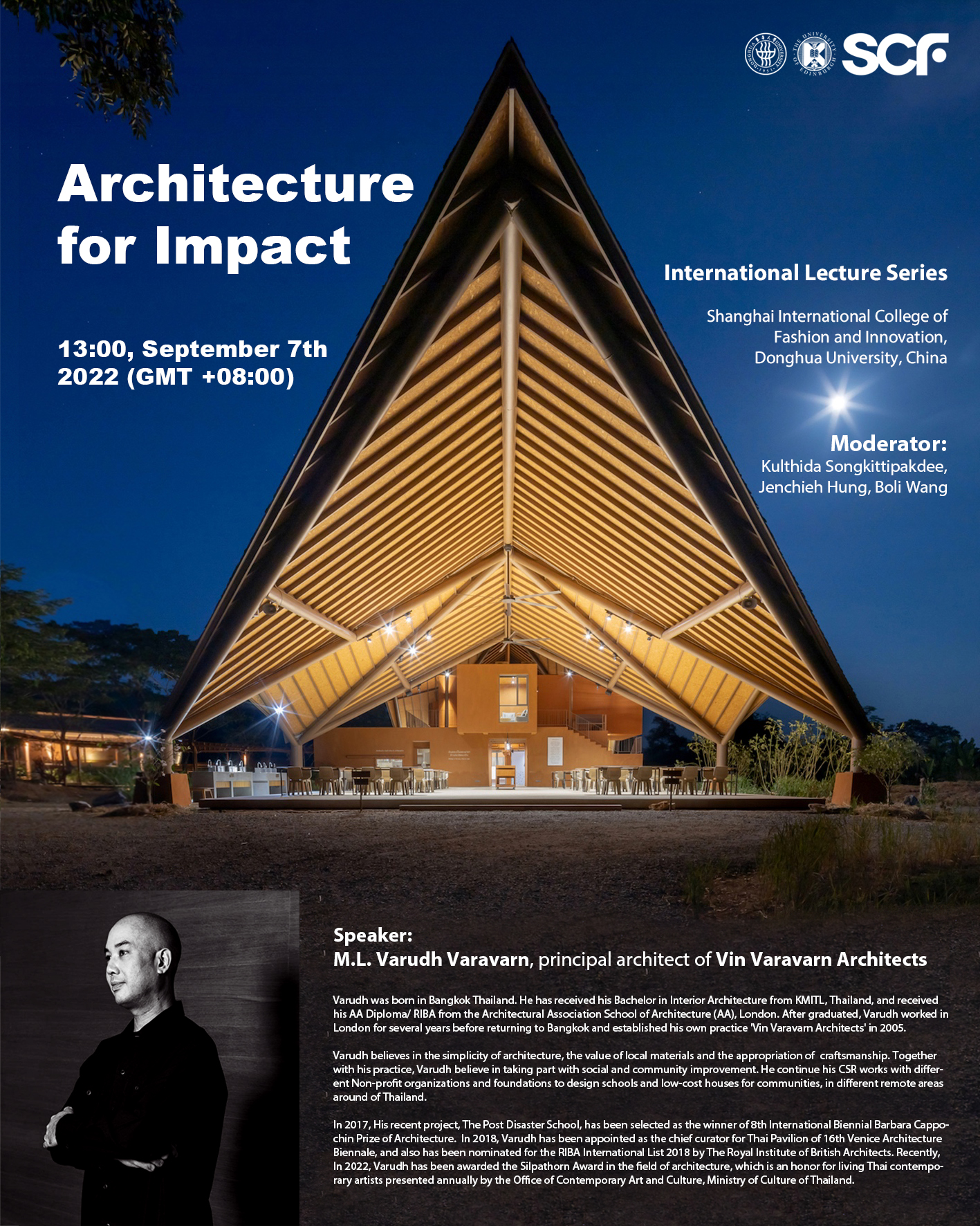 讲座/ Lecture:

建筑的影响力
Architecture for Impact

时间/Time:
9月7日下午1点,腾讯会议号938-892-975
September 7th, 2022 │ 13:00 (GMT +08:00)

讲者/Speaker:
M.L. Varudh Varavarn,泰国Vin Varavarn Architects事务所主持建筑师
M.L. Varudh Varavarn, Principal architect of Vin Varavarn Architects


Varudh Varavarn出生于泰国曼谷。他在泰国 KMITL 获得室内建筑学士学位,并在英国伦敦建筑联盟学院获得AA/RIBA文凭。毕业后Varudh在伦敦工作了几年,然后回到曼谷于 2005 年建立事务所Vin Varavarn Architects。
Varudh相信建筑的纯粹性、当地材料的价值、工艺的结合,并体现在他的实践,包括Varudh参与社会环境和社区建筑的改善。他持续与不同的非营利组织以及非营利基金会合作,为泰国不同偏远地区的社区设计学校和低成本房屋。
2017年,他的项目"灾后重建学校"获选为第八届国际双年展Barbara Cappochin建筑奖得主。2018年,Varudh被任命为第16届意大利威尼斯建筑双年展泰国馆首席策展人,并被英国皇家建筑师学会提名为2018年RIBA国际建筑师名单。2022 年,Varudh获得泰国建筑领域的 Silpathorn奖,该奖项是泰国文化部每年为在世的泰国当代艺术家颁发的最高荣誉。

Varudh was born in Bangkok Thailand. He has received his Bachelor in Interior Architecture from KMITL, Thailand, and received his AA Diploma/ RIBA from the Architectural Association School of Architecture (AA), London. After graduated, Varudh worked in London for several years before returning to Bangkok and established his own practice 'Vin Varavarn Architects' in 2005.
Varudh believes in the simplicity of architecture, the value of local materials and the appropriation of craftsmanship. Together with his practice, Varudh believe in taking part with social and community improvement. He continue his CSR works with different Non-profit organizations and foundations to design schools and low-cost houses for communities, in different remote areas around of Thailand.
In 2017, His recent project, The Post Disaster School, has been selected as the winner of 8th International Biennial Barbara Cappochin Prize of Architecture. In 2018, Varudh has been appointed as the chief curator for Thai Pavilion of 16th Venice Architecture Biennale, and also has been nominated for the RIBA International List 2018 by The Royal Institute of British Architects. Recently, In 2022, Varudh has been awarded the Silpathorn Award in the field of architecture, which is an honor for living Thai contemporary artists presented annually by the Office of Contemporary Art and Culture, Ministry of Culture of Thailand.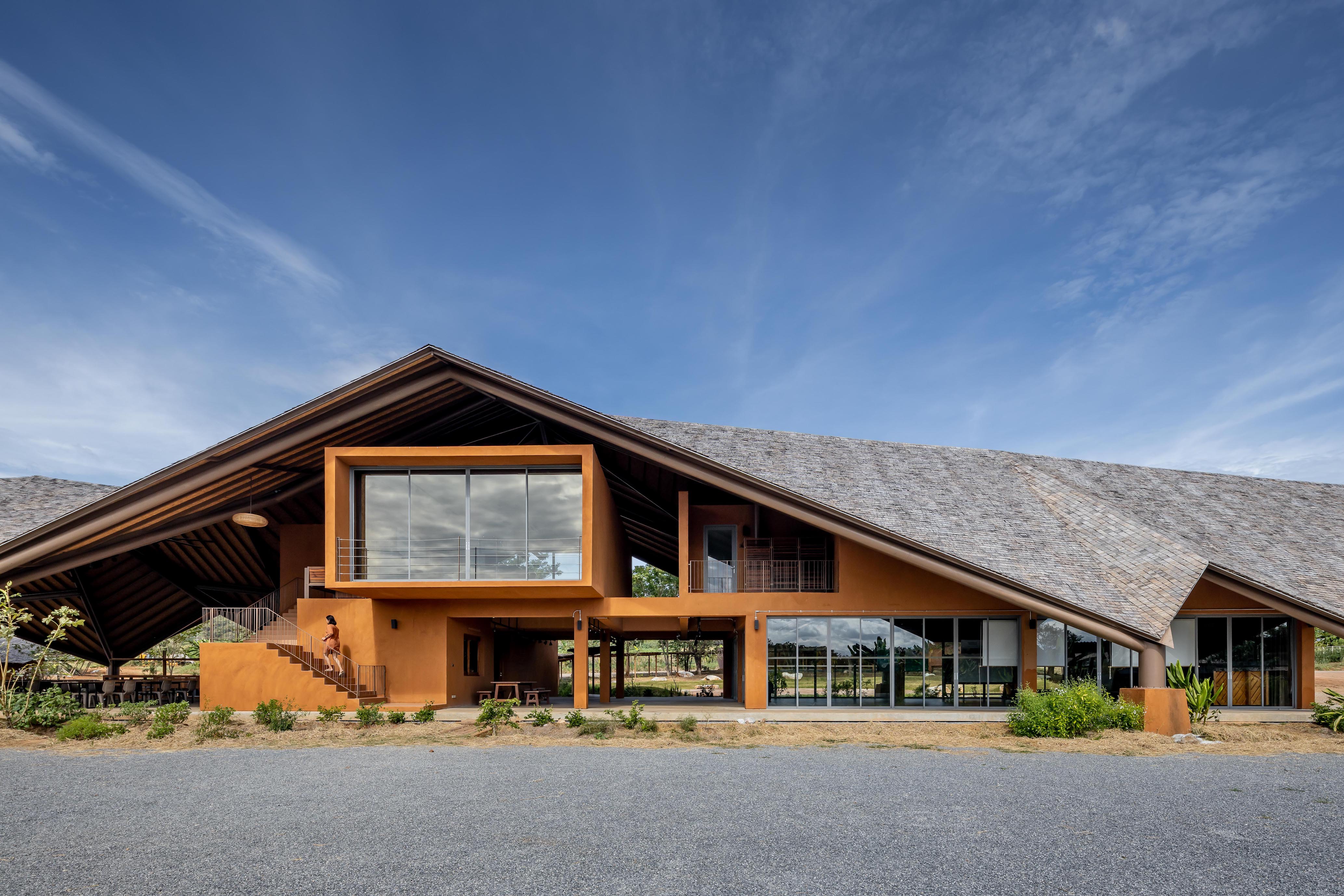 PANNAR Sufficiency Economic & Agriculture Learning Center /Nakhon-Ratchasima, Thailand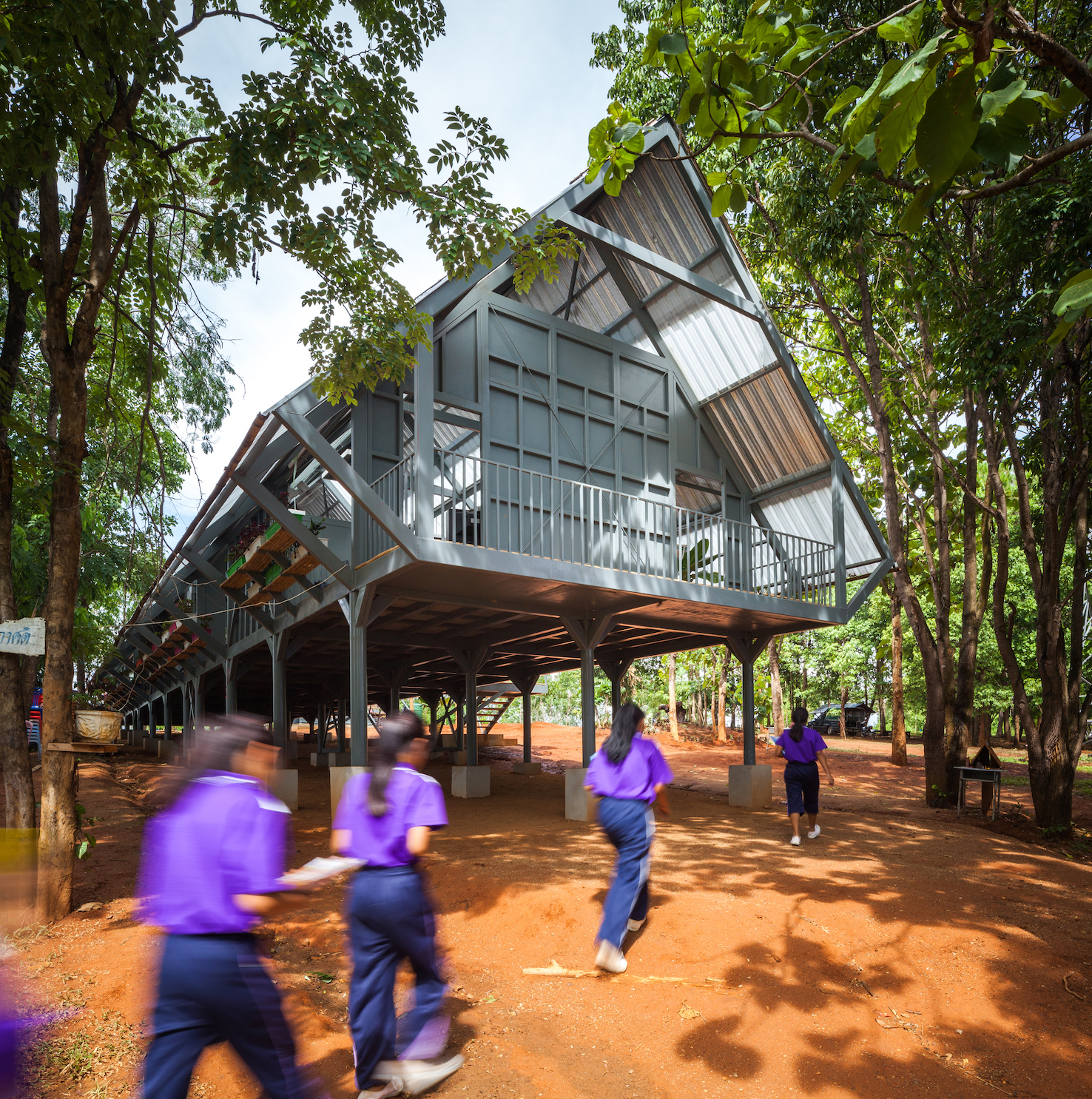 Baan Huay Sarn Yaw Post-Disaster School /Chiang Rai, Thailand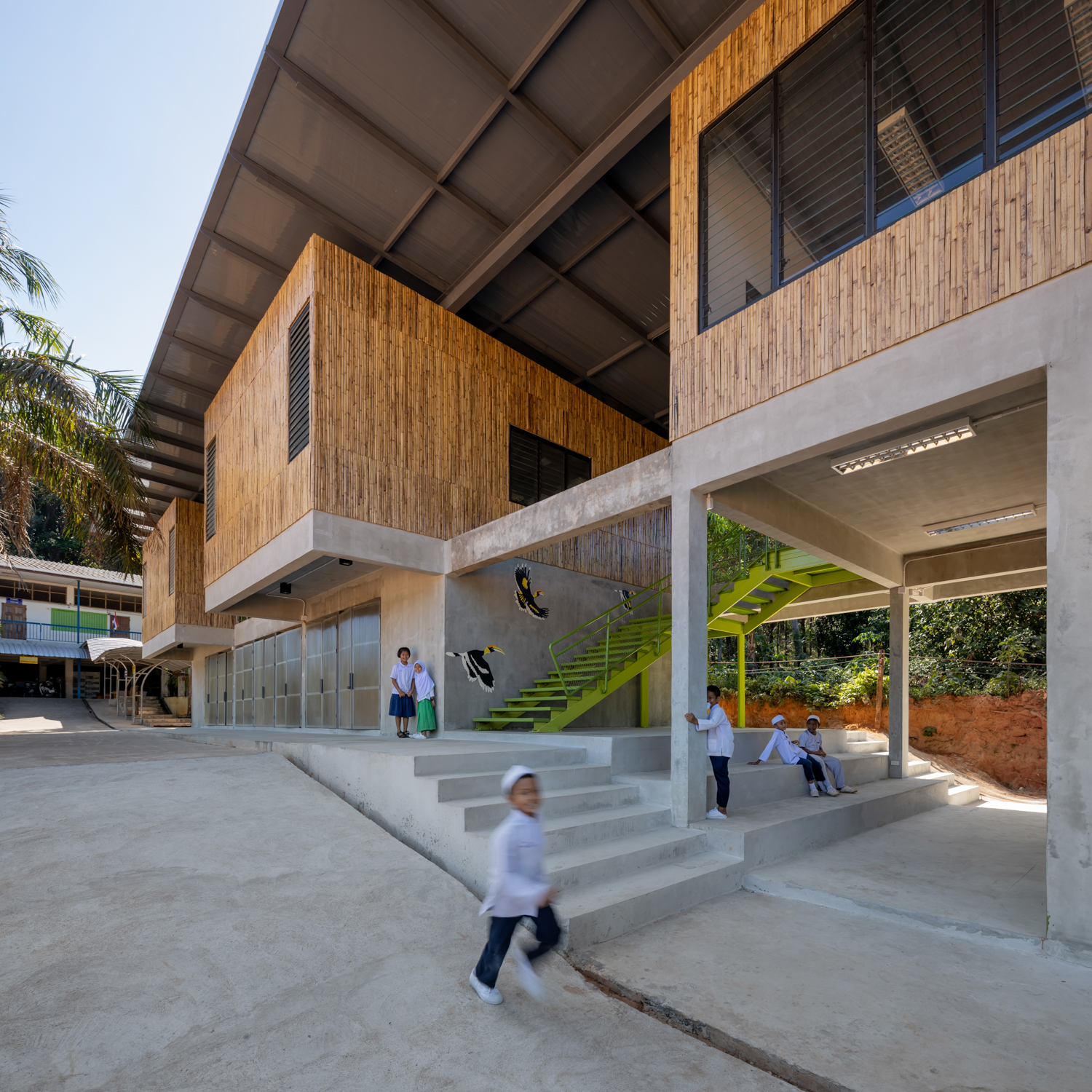 Baan Klong Bon School & Art Spaces / Phang-Nga, Thailand

主持/Moderator:
Kulthida Songkittipakdee、洪人杰、王博丽
Kulthida Songkittipakdee, Jenchieh Hung, Boli Wang
海报制作:苗译云

此场国际交流讲座主办由
东华大学‧上海国际时尚创意学院
A special lecture organized by
Shanghai International College of Fashion and Innovation, Donghua University